My First Giveaway!
Feb 09, 2022
Welcome to my first blog post!
I did not realize until now that the print "Two Blue Sky Palms" is so fitting for my first giveaway. This is one of the first pictures I took with my first "real" camera. I was visiting California in February 2014 and stopped by a Sony store where I got a NEX-7–my first camera with interchangeable lenses and manual functions. While experimenting, I took this photo of two palm trees modeling in front of a white-streaked blue sky backdrop.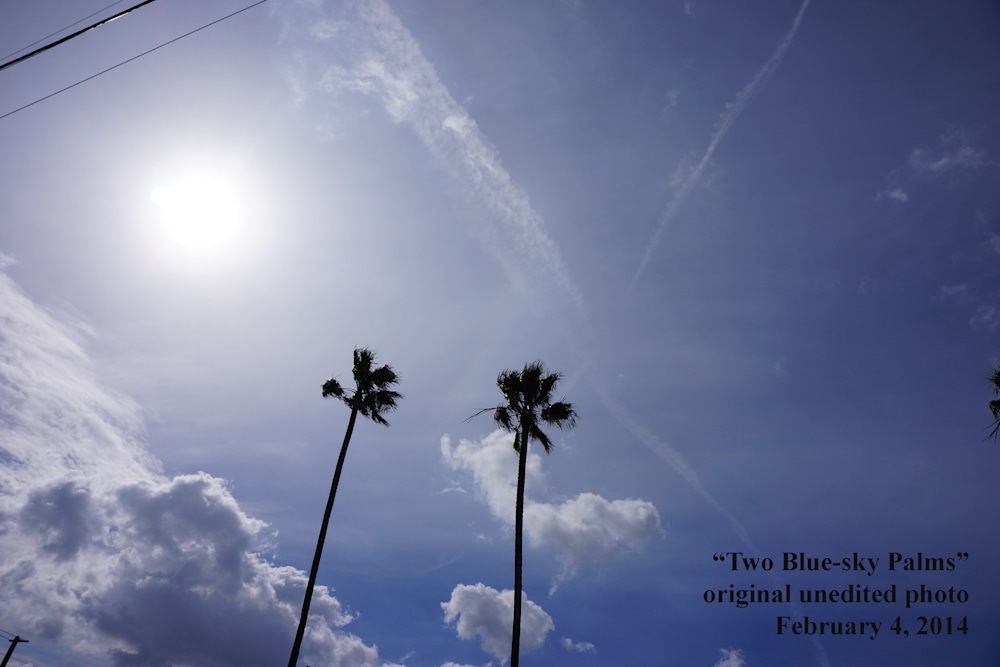 In 2018 I decided I wanted to start a business and started experimenting with making prints of my photos. Going through my library I find a new photo every time that I want to re-edit. One reason I love photography as an art is because of its versatility. A photo might be great straight out of the camera. It might be great after a little editing. It might be great after a lot of editing. Even though a photo is a still moment in time, it is also a piece of art that evolves.
This photo did not require very much editing. Although I have another version in black and white with the colors inverted that is interesting too! Printing can be tricky and I tested several labs, my favorite being an online print lab called Mpix.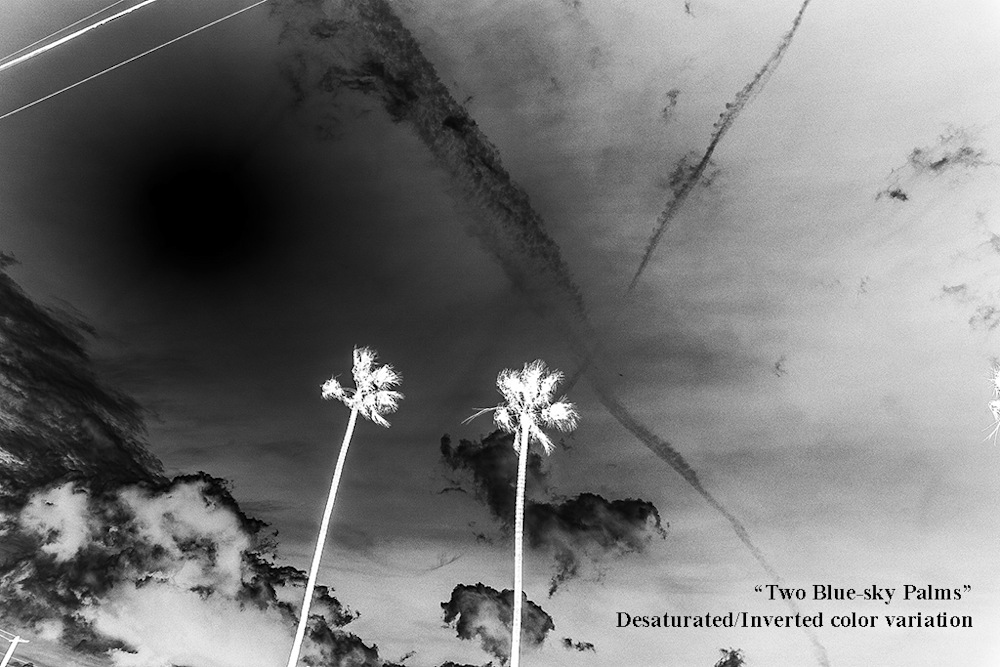 I purchased some frames, put them together with some of the prints and hung them in my home. They looked great! I did not know exactly what I was going to do with them at the time and just enjoyed looking at them on my wall.
The seeds of my entrepreneurial spirit started with my art in this form–in frames and hanging on the wall. I ended up shying away from that idea and instead pursued offering photography services. I got off to a decent start during the holiday season of 2019. At the beginning of 2020, I worked on setting up my business, investing in different marketing strategies to get in touch with more customers.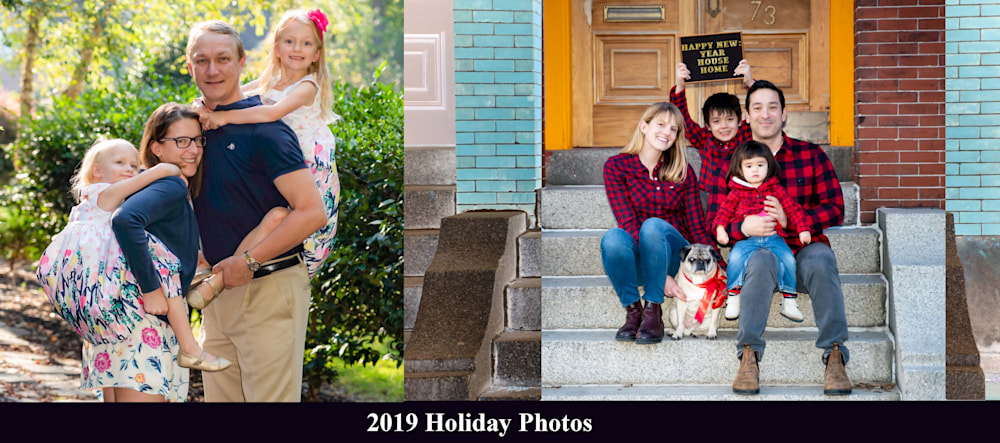 Like most things on the planet, things did not go as planned that year. I was lucky enough to be in a quarantine dream, close to plentiful delivery options and "trapped" at home with my cameras and art supplies. I did a lot more hands-on art during that time–tiedye, painting, knitting, sewing to name some.
When the world decided to open back up, I followed suit. I enjoyed most of the jobs I was doing, but I did not have the space to work on my own art as much as I wanted. When I noticed myself enjoying fewer jobs I decided to take a step back. It was sometime in November, I remember I was sitting on the stairs in my house crying. I was thinking to myself, this is the busy season for photographers, I should be busy! Why don't I have any clients?
When the overwhelm passed and I decided to take this opportunity to take inventory of myself and just enjoy the holidays. I visited my family and took some family photos–and I got a refreshing amount of joy out of it.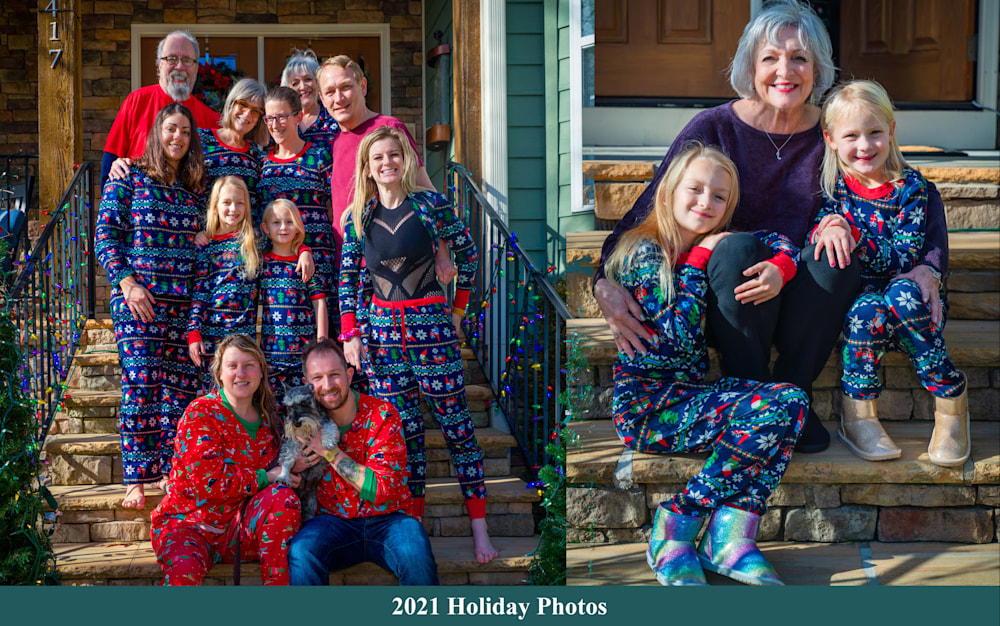 I started the new year in a place of uncertainty, still searching for "that thing".
And then I found it! In a sponsored ad on Instagram, no less.
Starting a business was harder than I anticipated. A LOT HARDER. So much harder that I feel a little silly the way I flippantly thought, I could start a business! I kept wondering, why isn't there someone I can outsource all this stuff to? And then Art Storefronts showed up.
This is the company I am working with now to make my website. It is still new, but so far it has been an amazing answer to my visualizations. Everyone I have worked with from the company has been great so far, especially my designer, Asja. She is like a computer angel. It really does feel like that because we get on a zoom and then I share my screen and she takes over and just like that, click! Click! Click! My website has come together like magic.
I am SO HAPPY about the way it looks, even though it is still a work in progress. This giveaway was suggested by the marketing people and I love the idea. When I had to decide on a piece to give away, I went back to the prints hanging on my wall. There were three I was originally choosing from, but the other two photos are not on my site yet. Both of them have bridges in them and I am still checking to make sure I have all the releases I need before I start selling the photo. It was a very easy choice because it is so fitting for a photo I took early in my photography career would be the one I use for my first giveaway!
http://www.maxduckworth.com/new-website-giveaway <-- click here to enter if you haven't already!!!
I will be announcing the winner February 14, 2022!! Stay tuned!
xoxo
Max